Snow Blower Mod

Author: Dave
Date: 09.15.10 - 4:56am


Did this a couple years ago too. Blew up the engine on my snow thrower (i guess they need oil or something?) and figured while i was fussing with it, I would take it upon myself to fix some of its other short comings.

Being a tall guy..many things are not built for me. In fact this late 70s era snow blower was built for someone who is 5 foot 3.

I added about 8" to the handles to raise them up to a comfortable height, but the real annoyance was having to reach way way down to turn the crank for the snow chute. This is where an old steering shaft universal joint and a welder came in to save the day!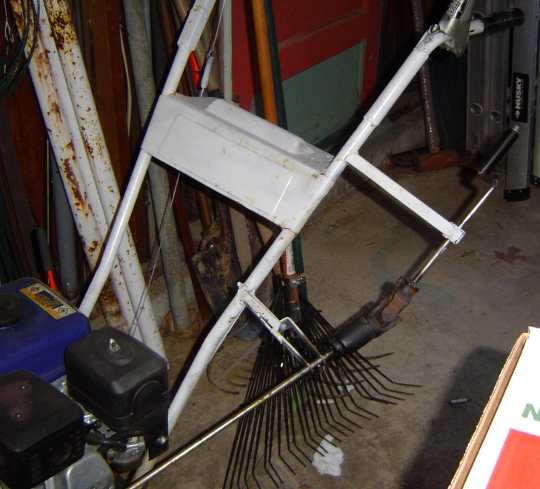 Another hack, although not visible, was that the original engine had two pullies on it. One drive the blower, one the wheels. The one for the wheels was on the cam shaft, ran at half the speed as the crank and in reverse from the main shaft. Since i am cheap and bought a cheap engine, I only had one pully to work with now. Luckily the drive mechanism uses a drive wheel rolling on a plate. Reverse speed was accomplished by moving the drive wheel to the opposite side of the plate having 4 fwd speeds and 1 reverse. To deal with rotation reversal, all you have to do is drill some more holes in the speed selector plate on the "reverse" side and voila..now i have 4 fwd and 4 reverse speeds.
---
Comments: (0)
About Me
More Blogs
Main Site
Posts: (All)