Laptop Hinge Fix

Author: Dave
Date: 12.06.11 - 7:41am


When I was in college and broke as hell, the laptop I had, the lid hinges were always very tight and the screen would make creaking noises as I opened it.

My first solution was to take it all apart and use a chisel to open the gap where the hinge barrel was squeezed around the pin. Worked, but now the hinges were to loose!

So the next thing I did was to cut off one of the hinge pins and weld on a turned pin with a shoulder and a threaded end. I also cut off the hinge barrel, and welded on a piece of tubing that I carefully aligned. Finally I made a knurled aluminum knob that would jamb the two together when tightened to keep the lid open and at the desired angle.

I probably even welded the barrel in place on the laptop to get the right alignment. Generally not advisable, but I am still using the laptop to this very day!

Anyway it was an amusing hack. Heres a pict for posterity...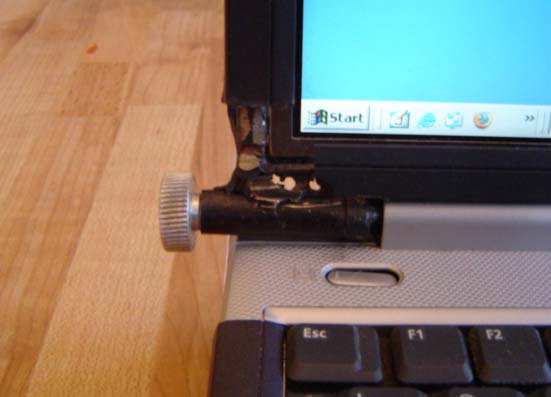 ---
Comments: (0)
About Me
More Blogs
Main Site
Posts: (All)