Water jug stand

Author: Dave
Date: 05.22.20 - 9:20am


So I am on well water and prefer to use bottled for drinking. The best thing I have found are these 5gal jug stands, Super simple and easy.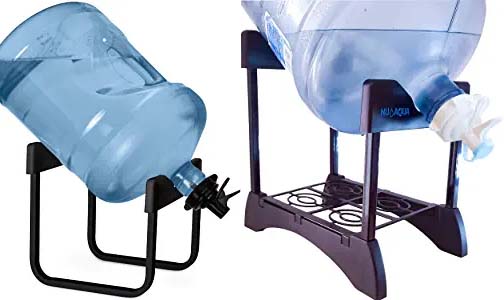 Now the style on the left is rock solid, been using it for years, no problems no worries. I think they are going for $24. The one on the right i just bought for my mom it goes for $16. It has a flaw. They made it way cheaper. Now instead of bent tubing front to back, its just cut off sections of square tube slid down into a flimsy plastic base.

So what happens when you put a full water jug on it? The jug acts like a wedge driving the front and rear supports apart and flexing the thin plastic base and a long lever arm no less. 5 gal of water is not light, Even partially full you can see their own advertisement pict starting to spring the two sides apart!

Luckily there is a very easy fix. I drilled a 1/8 hole in each leg just below where the bottom of the jug sits, slid a piece 1/8 all thread through the hole and add some nuts. I actually used 1/8 rod and had to thread it #6 course but whatever you have on hand is fine.

Honestly even picture hanging wire, coat hanger, or string would all suffice. But it does need something or I dont think it will last. All i know for sure is that I do not need 5gal of water on my floor and in my basement!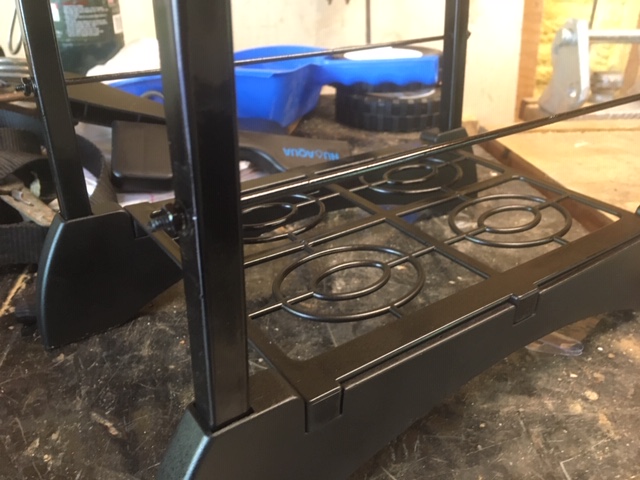 ---
Comments: (0)
About Me
More Blogs
Main Site
Posts: (All)